What is Sub-Acute Care?
Short term rehabilitation and sub-acute care are comprehensive inpatient services designed for someone who is recovering from an acute illness, injury or exacerbation of a disease process.  It is goal oriented treatment that is rendered immediately after an acute hospitalization.  Sub-acute care consists of the administration of one or more technically complex treatments (ie: physical therapy, wound care, respiratory care ….)

Short term rehabilitation and sub-acute care requires the coordinated services of an interdisciplinary team including physicians, nurses, therapist and other relevant professional disciplines who are trained and knowledgeable to assess and manage these specific conditions and perform the necessary procedures.  The interdisciplinary team works in concert with the patient and his or her family to ensure safe discharge plan.
SHORT TERM REHABILIATION AT AFFINITY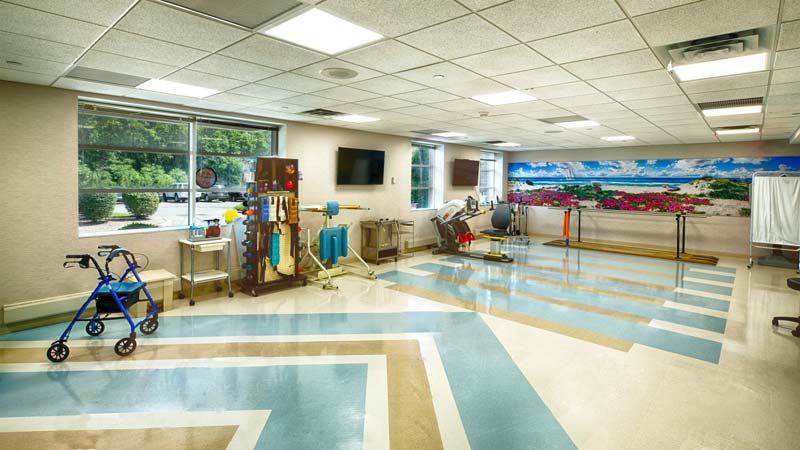 Joint Replacement Rehabilitation (total hip, total knee, etc.)
Stroke Rehabilitation
Arthritis Rehabilitation
Tracheotomy Weaning and Respiratory Services
Pulmonary Rehabilitation
Cardiac Rehabilitation
Post Surgical Orthopedic
Wound Care
Intravenous Therapy
Colostomy Care
Diabetic Teaching
Pain Management
Yoga
Massage
Therapeutic Recreation